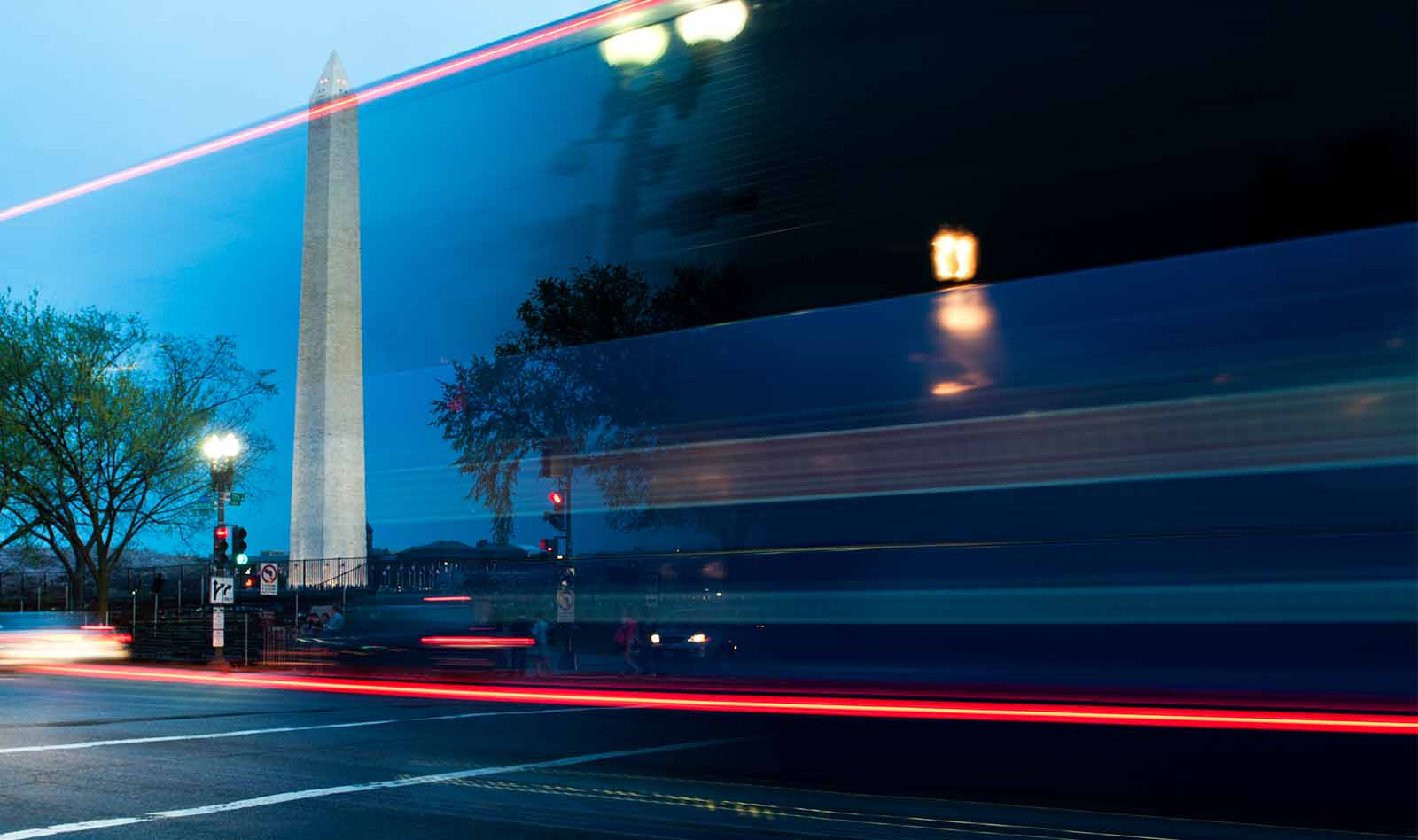 "Ghost buses" are buses that are displayed on real-time bus arrival apps, but never show up. This can happen when a scheduled bus is taken out of service for mechanical issues, operator availability, or other reasons, but is still displayed as in-service on the customer interface. One of WMATA's biggest customer frustrations, "ghost buses" make it very difficult for riders to plan their trips.    
---
Why Do "Ghost Buses" Happen?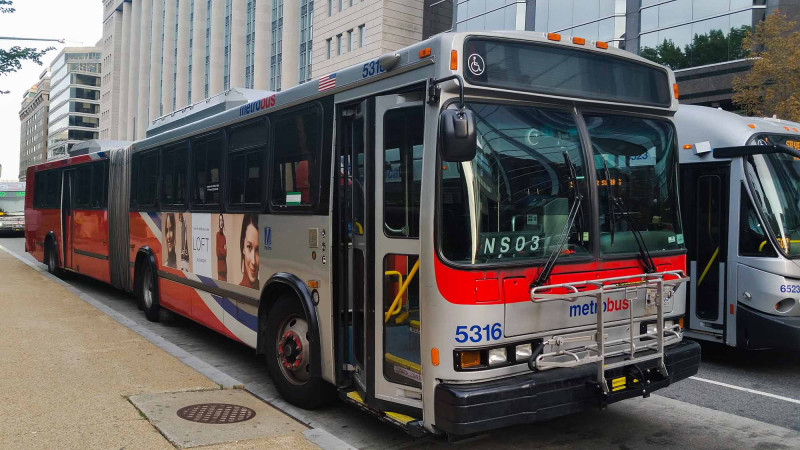 In 2013, when WMATA's real-time bus customer information system, busETA, was rolled out, in-service buses couldn't always transmit real-time data. Due to improvements in hardware, training, and cellular coverage, real-time data is much more reliable today. To bolster the availability of accurate bus arrival information, the system was configured to show both real-time data AND scheduled service when real-time was not available.  
In recent years, real-time data has become much more reliable. For example, a recent WMATA analysis indicated that most of their buses transmit real-time data. The problem they're facing now is the labor shortage. Without enough bus operators, many buses are not operating during their scheduled service times,  resulting in a discrepancy between what's being displayed and what's really happening. WMATA's customer analysis showed that displaying scheduled service on top of the real-time data is now misleading.  
---
The Solution 
While displaying scheduled service can result in misleading information for the customer, there are scenarios in which the information can still be useful for agencies managing schedules on the backend. So, if we want to avoid "ghost buses," but don't want to lose this fallback feature, what do you do? 
The CS Software team devised a solution that is fairly simple. We helped WMATA configure its application to remove the display of scheduled buses on the customer interface, by default. However, we retained the ability to switch it back on in special circumstances. We developed an administrative interface that allows WMATA to toggle this feature themselves.
---
"Ghost buses" aren't the only problem that transit agencies face when using real-time bus data. We're helping WMATA take extra steps to ensure that  its data is not only accurate, but also consistent.
---
Here are some of the lessons we've learned as a result:
Tune the display of data at terminals (end of lines). This is where buses may be stopped for some amount of time between trips.

Collaborate with User Experience (UX) experts to ensure customers can quickly glean the information they need from the customer interface.

Make sure that your real-time data is synchronized across all your channels: including web, digital signage and mobile.

Develop and document your plans for when you'll deploy updates or changes to information across all your channels.
Make your improved data available to third party apps (i.e. Google Maps, Transit App, etc.) and give them information about your contingency plans. Third party apps can choose how they want to share your data, but communication can ensure that data is consistent.