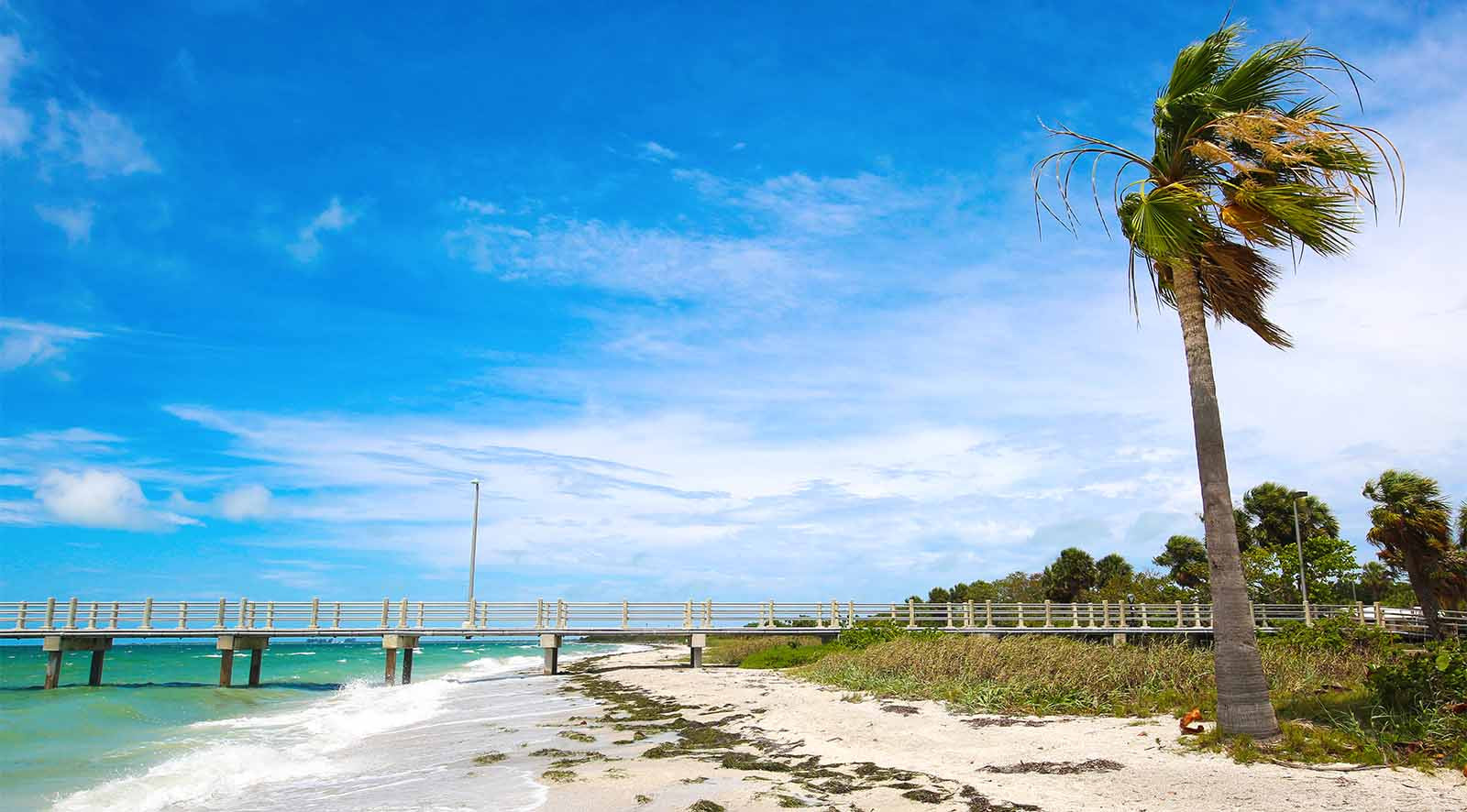 In mid-September, during a regular meeting between the CS Software team and the Hillsborough Area Regional Transit Authority (HART), the team asked if it was time to revisit and update HART's hurricane communication plan. Just one day after the meeting, a hurricane watch went out for the storm that would become Hurricane Ian.  
---
The team quickly reconnected to update the protocols and messaging in the emergency communication plan. Here's how HART leveraged their existing OneBusAway platform to update the plan: 
OneBusAway Tampa, developed in partnership with CS Software, is a public customer information system for HART's fixed-route service. As part of our continued partnership with HART, our team built additional communications mechanisms into the OneBusAway platform. These customizations guarantee that, in catastrophic situations, users viewing any screen on OneBusAway Tampa will see a banner message with emergency updates and information. 
Critical steps in HART'S updated hurricane communication plan included: 
Removing all active service from the OneBusAway Tampa website so that buses were not shown while still keeping the underlying route data present. This way, users who were searching or deep linking would not be confused by error messages but rather would be able to see emergency alert information. This required a manual effort to generate an empty schedule and the CS team had to collaborate closely with HART to determine when to post the schedule. 
Posting global alert messages on the OneBusAway Tampa site using software features developed specifically for HART. CS Software provided support and testing in this effort while HART configured the messaging themselves. 

Sharing a link to the Hurricane Plan and/or to HART's website to help users find more details on evacuation plans via the OneBusAway Tampa alerts system.. 
---
After receiving customer feedback following previous storms, halting service was a decision that HART officials considered carefully. They wanted to prioritize safety but avoid halting service too early, in case the storm ultimately missed Tampa.
---
Consistent and frequent communication was key in this decision-making process. In order to make system updates quickly and effectively if needed, our Software team stood by between the hours of 5 a.m. to 9 p.m. that week. 
"We stayed in contact and worked collaboratively to make sure we all understood our roles in the communication protocols around the hurricane," says Sheldon A. Brown, VP of Software at CS.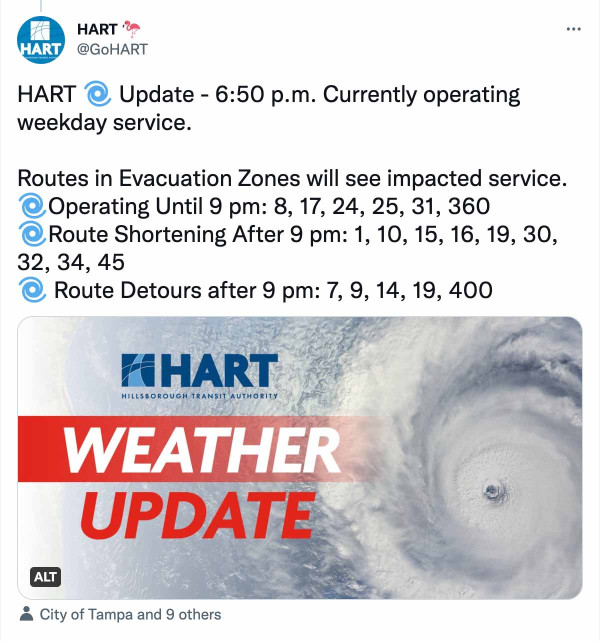 HART shared its decision to pull the schedule on Wednesday, September 28, 2022 at 11:32 a.m. and all necessary changes to OneBusAway were made by noon. The hurricane plan remained in effect until midnight the next day, with transit service restored on September 30. 
"The communication mechanism worked exactly as planned," says Sheldon. "OneBusAway proved its value as a central mechanism for providing critical hurricane information and the client expressed gratitude for our responsiveness and support." 
The team executed this procedure again a few short weeks later for Hurricane Nicole. 
Want to learn more about OneBusAway?